Running Quotes
My mama always said you got to put the past behind you before you can move on. And I think that's what my running was all about.
-
-
Forrest Gump
Books by Forrest Gump
Forrest Gump (Vintage) [Paperback] [2012]
Some Other Things You May Like
The 20 Best Fitness Tips of All Time
The 9 Worst Breakfasts For Your Waistline
Isometrics: The Secret to Gaining Strength - Without Moving a Muscle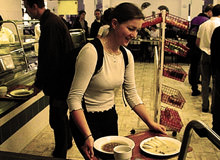 How To Beat The Freshman 15!